Job Scheduling Software
Our Job Scheduler tool lets you import new jobs from your field service database or spreadsheet and allocate jobs to engineers with a few mouse clicks.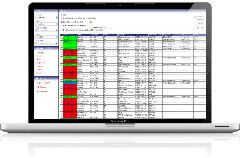 Engineers can then view their jobs quickly and easily on their phone or PDA, acknowledge them and flag them when complete. The central management screen lets you quickly see the status of each job and export this information back into your main system.
You can allocate jobs by viewing the imported jobs (shown in red) and then click to pick an engineer and date.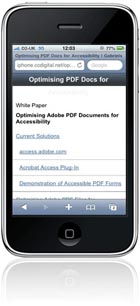 Once allocated, the engineer views their list of jobs on their PDA or iPhone. The engineer can then view the customer name, address, due date, job reference and job type. They can click to open a job and see the details.
They can then flag the job as complete – and this updates the central control screen so you can keep track of the status of every job – without the need to call or text engineers.