Customer Relationship Management System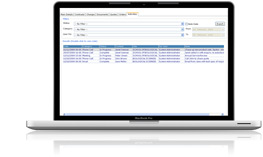 Many service management software applications like Red Zebra have basic customer management features built in – but these are often an afterthought. Gabriel's CRM solution is based on our 20 years of experience working with customer databases and we have our own sales staff portal to let remote sales and service staff easily access customer records, generate quotes and run emailshots etc.
Our CRM software works with a range of field service systems and can be accessed through either a simple web portal or a desktop system, giving you and your sales and service staff full "anytime" access to customer information.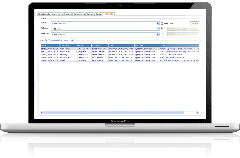 We provide screens that give a summary of all activities, quotes, documents, emails, jobs, meetings and phone calls with customers and prospects so you are always up-to-date.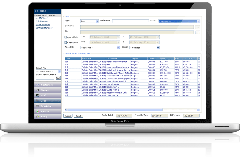 The Quote Manager lets you see potential business at a glance and from any screen you can click to drill in and see more detail.
The Email Campaign Manager allows you to search for customers and prospects by region, area of interest, the type of product they use – the list is endless. You can then email your selected contacts with just a few keystrokes. In the example to the right, we have searched to find all contacts using a particular make of equipment.
You can then write the email and send it.
Activity Reporting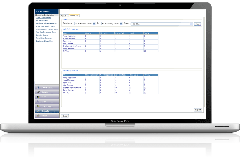 Managers can view which of their team are actively contacting customers and can monitor their progress via the Activity Report.
We also provide laptop and PDA applications for field sales teams – please call the Sales Team on 0161 443 1000 or email sales@gabriel.co.uk for more information.